July 20th – Yoga Awareness Program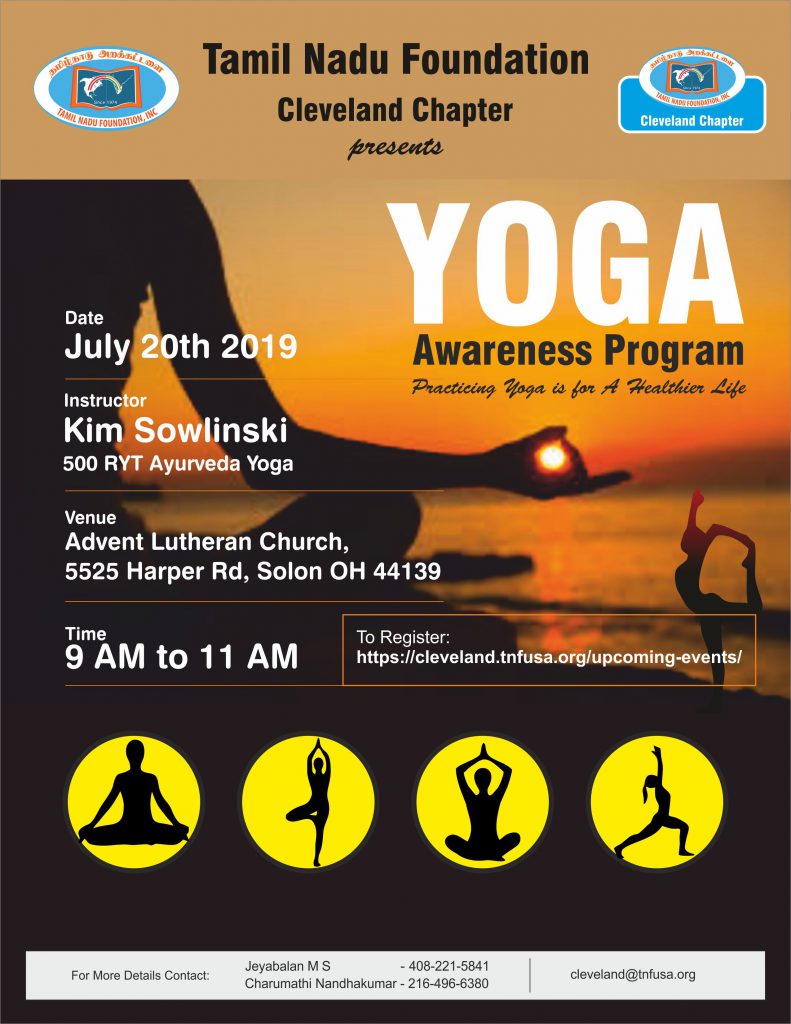 Representatives from Cleveland area Tamil community gathered at the Cuyahoga County Public Library in North Royalton on April 23, 2016, for a TNF Information Session presented by Somalay Somasundaram.
Chandra Kayamboo took the initiative to organize the session and to form the Cleveland Chapter. The Chapter, in partnership with North East Ohio Tamil Sangam and other sister organizations in the Cleveland area, will focus on supporting TNF's educational and humanitarian initiatives in Tamil Nadu.
Key Projects:
Important Links